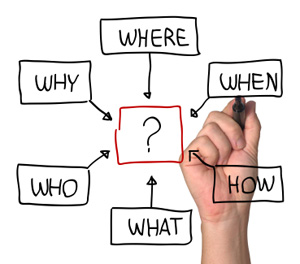 A successful office move requires more than hiring a company with labor and trucks. It entails exact planning and a precisely organized process. Even a single office business has numerous aspects and factors that need to be considered in the event of a move. Those needs become exponentially greater for larger organizations. Michigan Office Movers provides detailed move project management services to enable organizations of all types and sizes a seamless and efficient relocation.
Planning and Communication
We understand that planning and communication are keys to a successful move.  Additionally, we understand that you want your move completed in the least amount of time so that there's no lost operating time for your organization.  That's why during your move we provide you with a single point of contact who handles every detail and facilitates and coordinates all processes.  Your Michigan Office Mover designated project manager will take the onus off you and your staff so you can maintain productivity.  Our consultative approach accounts for every aspect of the move process.  We take care of the following for you:
site preparation, protection, and security
vendor coordination
pre-move preparation training
departmental move scheduling
asset management
asset liquidation
Extensive Relocation Experience
Years of experience allows us to tackle even the most complex of projects with personalized service and precise attention to detail. Whether you're moving your small business locally within a corporate office complex or transferring your business operations between municipalities, our turnkey solutions are customized to provide you with the best relocation possible. This includes providing you with all of the resources you may need access to before, during, and after your move. We plan, organize, and manage every step of your relocation including:
site decommission
receiving of new office furniture
coordinating schedules with designers and decorators
document destruction
organizing maintenance and repair crews
office systems layout and reconfiguration
temporary and long term storage
debris pickup and cleaning
For All Your Relocation Needs
There's no other commercial relocation specialist throughout southern Michigan that offers such a comprehensive suite office move management solutions. From an initial assessment and site survey to a variety of post-move services, our relocation team oversees all aspects of your commercial move including:
logistical plan development
commercial inventory management
professional packing
specialized equipment handling
modular furniture disassembly and installation
information technology services
For more information about our move management services and to schedule a cost-free, no-obligation assessment, please contact us by phone or complete the form on this page.