Hospital, Lab and Medical Office Moves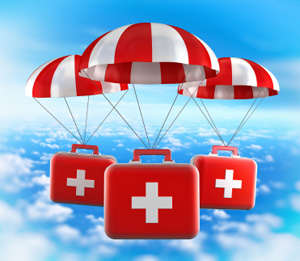 Complexity and time sensitivity and challenging logistics mark the demands of a hospital or hotel renovation. A keen emphasis needs to be placed on tracking inventory while coordinating various vendor services. Michigan Office Movers is experienced in each facet of hotel and hospital distribution and retrofit. As a trusted provider to the hospitality and healthcare industry, we provide our clients with the following services:
specialized packing and crating
warehouse consolidation and storage
installation
freight and inventory management
asset management
disposal and recycling
receiving, transfer, and distribution to multiple locations
Hospitality Industry Distribution and Installation
Over the years, Michigan Office Movers has proved to be an indispensable partner to Southern Michigan's hotel and hospitality industry. Our move teams are intimately familiar with the nuances of hotel construction and retrofits. We offer full-service relocation services that allow our clients to continue to focus on their customers and maintain a non-disruptive atmosphere in the midst of renovation projects. The following specialized solutions are tailored specifically to our hospitality partners:
inspection and delivery of furniture, fixtures, and equipment (FF&E)
unpacking and furniture assembly
room setup and installation
wall mount product services
inventory control and tracking
debris pickup
Hospital Storage and Distribution Services
As the go-to provider of commercial relocation services in Southern Michigan we provide specialized inventory and distribution services for hospitals and medical facilities. By closely working with your key staff we coordinate the storage, packing, transportation, and transfer of hospital furniture and furniture so that your healthcare organization can continue to focus on its patients. Based on an initial analysis of your specific needs, we provide the following distribution services:
furniture and fixture installation
medical equipment storage
medical record and x-ray storage and delivery
disposal /recycling of hospital assets
receiving of healthcare supplies direct from manufacturers
In the event of a hospital retrofit, we deploy our specially trained team of installation experts to provide you with the most expedient configuration and assembly solution. Highly experienced in hospital layout and logistics they can help with the teardown and assembly of the following:
modular carts
beds and room furniture
static and mobile shelving
signage
wall mounted units
Whether you require temporary storage for medical facility expansion or a renovation or require a single-source provider for all of your hospital distribution needs, Michigan Office Movers will customize a cost-effective solution that allows you to save space and time.
For more information about our distribution and retrofit service specifically tailored to hotels and hospitals, please contact us by phone or complete the form on this page.
Commercial Moving Contact
We would love to hear from you! Please complete this form and we will get in touch with you shortly.