Moving the Equipment, Systems, and People that Power Your Business
Success Is the Only Option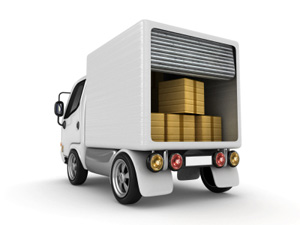 Relocating your business is a huge undertaking that involves attention to the most minute and cumbersome details. And there's no specific "out of the box solution" that can be applied to every organization. Every business has specific needs requiring specialized service and expertise. However, one thing is for sure: minimizing disruptions to your staff and downtime to your operation is imperative to your relocation. Michigan Office Movers offers custom-tailored commercial moving services throughout southern Michigan that ensures corporate relocation success.
Move Expertise and Knowledge
Every commercial move involves a variety of factors including time, equipment, technological systems, and people. Quickly relocating an organization without disrupting productivity and systems requires professional knowledge and expertise. Michigan Office Movers' extensive experience moving businesses of all sizes and types allows us to customize the most efficient commercial relocation solution for your business. There's no situation or project beyond our ability to handle including:
heavy machinery
high density rolling file installations
sensitive electronics
laboratory equipment
Archival Library Collections
industrial plant equipment
hotel retrofits
We understand that every minute of downtime represents a cost for your organization. With this in mind and utilizing our understanding of even the most complex office environments, we ensure a seamless, worry-free move for your staff and operation.
A Thorough Move Management Process
For each of our clients, we utilize a consultative approach that accounts for every aspect of the move process. From an initial assessment and site survey to a variety of post-move services, our project management team oversees all aspects of your commercial relocation including:
logistical plan development
training
building protection
commercial inventory management
professional packing
specialized equipment handling
modular furniture disassembly and installation
Information Technology Services
Years of experience allows us to tackle even the most complex of projects with personalized service and precise attention to detail. Whether you are moving your small business locally within a corporate office complex or transferring your business operations between municipalities, Michigan Office Movers offers a turnkey solution to enhance your relocation. This includes providing you with all of the resources you may need access to before, during, and after your move. Simply put, we cover every facet of your relocation for you including:
receiving and storage of office furniture
coordinating schedules with designers and decorators
document destruction
organizing maintenance and repair crews
There's no other relocation specialist in southern Michigan that offers such a comprehensive suite of commercial moving solutions. For more information about our commercial move services, please contact us by phone or complete the form on this page.
Commercial Moving Contact
We would love to hear from you! Please complete this form and we will get in touch with you shortly.