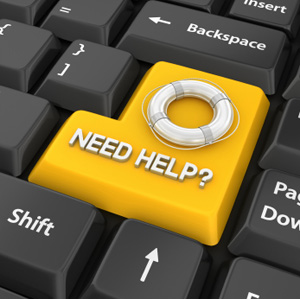 Michigan Office Movers' provides a comprehensive suite of support services to help facilitate the smoothest move possible for our clients. We strive to understand your business so that we can devise a combination of solutions for every aspect of your relocation. As a result, clients throughout Southern Michigan rely on us to provide turnkey commercial move services that afford continued productivity during the relocation process.
Move Project Management
From an initial assessment and site survey to a variety of post-move services, our relocation team oversees all aspects of your commercial move. Our move project management services provide you with a single point of contact before, during, and after your office move. Your Move Coordinator will plan and manage every important aspect of your location, from site protection to packing, to office systems installation, and asset liquidation. This allows continued productivity for you and your staff. Each step of your relocation is driven by a focus on clear, concise communication and precise execution. Should unforeseen challenges or circumstances arise we will handle them with problem-solving professionalism and courtesy.
Packing and Move Preparation
Michigan Office Movers' packing and move preparation service ensure that the entirety of your office assets are inventoried and protected during your relocation and saves your staff valuable time. We provide the materials, expertise, and experience so that you can continue to focus on your core competencies. We will even provide pre-move training for your staff so that they are adequately prepared for your office relocation. Our process is driven by care, efficiency, and strict attention to detail. It allows for a seamless transition that minimizes disruptions to your business.
Crate Rental
Our crates rental service eliminates the need to procure boxes for your move. We have a variety of moving crates to help your staff to securely and efficiently pack office items. Prior to your relocation, Michigan Office Movers will deliver rental crates directly to your office. They conveniently arrive at your location stacked on dollies to enable easy distribution amongst staff and departments. We provide labels for easy identification and can also supply you with zip ties for securing confidential HIPAA protected information. When you arrive at your destination we collect your rental crates.
Shred Services
Our secure shred services eliminate unnecessary labor and transportation for expired confidential documents. Prior to your move, we provide locked containers for the secure disposal of your business records. Your employees can easily dispose of files without having to waste time using a shredding machine. Once your containers are filled, we pick them up and transport them back to our destruction facility where they can be permanently shredded. Our shred services save your organization valuable time and eliminate the risk of private information being exposed or compromised during the relocation process.
For more information about our comprehensive relocation solutions, please contact us by phone or complete the form on this page.