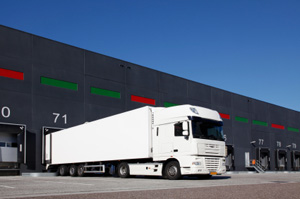 Michigan Office Movers allows our clients to reduce their operational costs and enhance productivity by managing the receiving and distribution of your organization's key equipment and supplies. Our professional warehousing expertise allows you to reduce overhead labor costs, minimize equipment investments, and improve the overall efficiency of your organization.
Prior to implementing a dock receiving solution, we consult with our clients to assess their operational needs. From there, we plan a customized solution that aligns with your goals and expectations. In the implementation phase, we provide you with all of the resources needed for successful execution. Our receiving services are driven by a precise process to ensure the protection and accountability for your business assets. As your strategic business partner, we understand our responsibility in providing efficient logistics for you and your customers. We provide the following warehouse receiving services:
high-value product receiving and handling
cross-dock services
truck transport receiving
railway transport receiving
short term storage
Expertly-Trained Warehouse Professionals
Our warehousing professionals are expertly trained to assure quality control and accuracy during the receiving process. Since our clients come from a wide spectrum of industries throughout Southern Michigan that utilize specialized materials and products, our staff is trained on various types of handling equipment for operating and safety proficiency.
Similarly, each team member is specially trained on inventory management techniques including the operation of our computerized inventory management database and tracking system. This assures that your product is protected and accounted for during the receiving, storage, and shipping phases.
Detailed Inventory Management
Every item that is received at our dock is verified against the bill of lading to verify order accuracy. Your product is then thoroughly checked for damages and/or discrepancies. If we find shipping damages during the inspection process, we will file a claim on behalf of your organization.
After your inventory is inspected, it is immediately barcoded, indexed, and added to our inventory management database. The item is assigned a specific location within our warehouse for either temporary or long term storage until scheduled to be delivered. At any time, you are able to view the status of either individual items or your complete office inventory. A variety of sorting options allows for customized inventory reporting by:
type
condition
department
activity
When you need your product delivered, a request is generated within our system. The inventory is then retrieved from its assigned location, while the status is updated within our database. We professionally prepare and pack each item for secure transport and delivery.
For more information about Michigan Office Movers' warehouse dock receiving services, please contact us by phone or complete the form on this page.