Personalized Interstate Relocations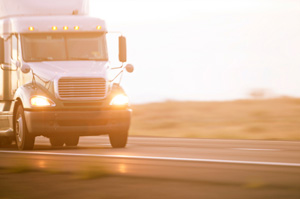 When relocating your entire organization the stakes are high. High priority needs to be placed on quickly relocating equipment and staff so that your normal business operations can resume without interruptions. Moving between states also requires extra planning to account for additional contingencies including transporting high-value assets over potentially long distances. As a result, you need to choose a partner who exceeds your standards and performance requirements in the most cost-effective manner.
With Michigan Office Movers, even the most complex interstate office moving projects are handled with personalized attention to detail and efficiency. Years of experience in relocating organizations across a wide variety of industries, to and from Southern Michigan, allows us to account for all the variables that affect your move. Over the years we've executed interstate office moves for the following business sectors:
healthcare
research
legal
educational
government
hospitality
manufacturing
industrial
information technology
Comprehensive Move Planning
The right planning is crucial to the success of your office move. We assist you in all facets of the move process. Our project analysis team will develop a thorough relocation strategy to meet your organization's specific needs and timeframe. Our pre-move planning process incorporates the following areas:
site analysis
logistical plan development
employee relocation training
vendor coordination
specialized equipment logistics
commercial inventory management
confidential file management and transfer
IT department coordination
building protection and security
On-Site Move Management
Our on-site move management team will coordinate the solutions to ensure continuity during your interstate relocation project. We follow a strict methodology and rigid procedures to minimize disruptions to your organization's workflow and ensure seamless orchestration. Once a move sequence has been organized with your specific departmental needs in mind, our professional moving staff will execute a flawless relocation that may incorporate but is not limited to the following:
specialized crating
systems furniture disassembly, installation and reconfiguration
asset management
file and file room moves
short term and long term storage
information technology services
commercial inventory management
furniture disposal and recycling
building protection
Post-Move Services
Our commitment to you extends beyond the end of your physical move. A post-move follow up not only ensures completion of all of your requirements but also helps to coordinate solutions for any further details that may arise at your destination. Our extensive expertise and network of resources allow you to settle into your new location with a clear focus.
To find out more about Michigan Office Mover's interstate office moving services and to schedule a no-cost on-site assessment and analysis, please contact us by phone or complete the form on this page.
Commercial Moving Contact
We would love to hear from you! Please complete this form and we will get in touch with you shortly.