Successfully Meeting the Challenges of Industrial Relocations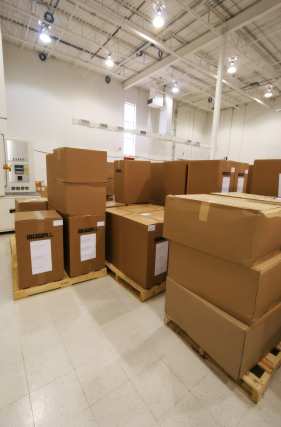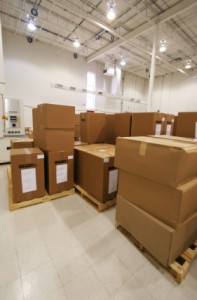 The relocation of an industrial and manufacturing center is a highly complex and demanding endeavor. As a result, it's important to rely on an experienced professional. Michigan Office Mover's commercial moving services include specialized industrial office moving solutions that provide your organization with exclusive resources and expertise for tackling the challenges of moving your facility. Incorporating specialized equipment and specially trained staff, we ensure that your operation maintains productivity before, during, and after your physical relocation.
Covering All the Details of an Industrial Move
Every detail is of the utmost importance in an industrial center move. As a result, proper planning requires a thorough understanding of facilities related projects. No matter the size of your organization (small warehouse to regional distribution center) the following factors may have a bearing on the planning phase of your relocation:
racking and shelving configuration and tear down
staging and temporary storage needs
production timeline
stock availability during transfer
Throughout the years, we have moved numerous industrial facilities throughout Southern Michigan. This accumulated knowledge enables us to provide an efficient and customized solution in the most cost-effective manner for our clients. Our turnkey industrial office move services include the following:
heavy machinery handling
equipment assemble and disassemble
specialized equipment packing and hauling
coordination of plumbing and electrical vendors
rigging
floor load consultation
equipment and machinery receiving and storage
shipping receiving and distribution
industrial rack assembly/disassemble
product and records storage
Committed to Minimizing Downtime
We are committed to minimizing downtime for your operation. Our project management team will coordinate vendor timelines, departmental priorities, and logistical schedules to maximize efficiency for every phase of your project. We place a high priority on communication before, during, and after your relocation project. This proactive approach guarantees positive results.
For the physical move portion of your relocation, our professional move team will safely pack, label, and transport your office assets in the most efficient and courteous manner. Their vast knowledge and experience handling the most unique and challenging projects enables them to meet unforeseen challenges with quick and creative solutions. Our pack and move specialists are trained with the following skills:
equipment safety
customer service
product handling and protection
professional packing and crating
special product transportation
Whether you have a large scale plant relocation or a smaller scale internal equipment reconfiguration, please contact us by phone or complete the form on this page for a cost-free, no-obligation consultation.
Commercial Moving Contact
We would love to hear from you! Please complete this form and we will get in touch with you shortly.